#GenYNot's Young Global Girl Leaders Celebrating #DayOfTheGirl
In honor of International Day of The Girl, GenYNot has curated a list of girls under 26 years old from across the globe that are dedicating their lives to fight the unique challenges girls across the world face. The fulfillment of girls' right to education is the most important issue because even though more girls are entering school than ever before, 31 million are still denied this right. Those that do attend school face major challenges – discrimination, financial stress, and threats to their safety, to name just a few. Read about how each girl is driving the solutions not only in their home country but across the world. Thanks for the inspiration!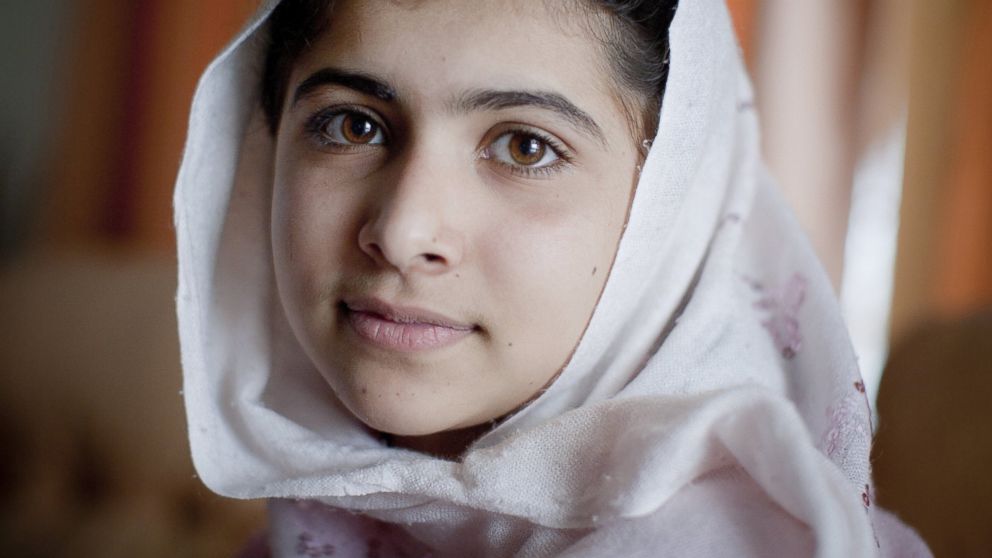 Malala Yousafzai 16 [Pakistan]
Malala is known for her education and women's rights activism in the Swat Valley, where the Taliban had at times banned girls from attending school. In early 2009, at the age of 11–12, Yousafzai wrote a blog under a pseudonym for the BBC detailing her life under Taliban rule, their attempts to take control of the valley, and her views on promoting education for girls. The following summer, a New York Times documentary was filmed about her life as the Pakistani military intervened in the region, culminating in the Second Battle of Swat. Yousafzai rose in prominence, giving interviews in print and on television, and she was nominated for the International Children's Peace Prize by South African activist Desmond Tutu. @MalalaFund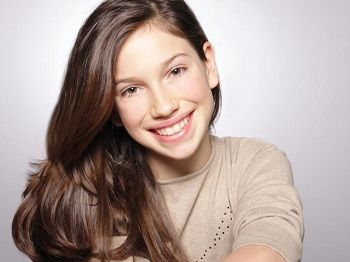 Rachel Parent 14 [Canada]
Rachel Parent is the Founder of  Kids Right To Know.  When Rachel was 12 years old, she had to do a speech for all the students at her School  in Aurora, on a topic that would be of interest to her.. She decided on GMOs because of the opportunity to change so many lives, to better everyone's health, and help improve our overburdened health care system.  Rachel understood that GMOs are affecting the entire planet, from humans to bees, the earth, and kids' futures.  The topic of GMOs was a natural choice, as the situation was urgent and needed immediate attention.. For Rachel the GMO topic is personal as she has in the past traveled to Northern areas of South America, and Brazil's Amazon, sensitive areas that are now being devastated for the planting of GM Soy. @rachelnews
Sarah Hillware  2-  [United States]
Sarah Hillware is an energetic, dynamic and philanthropic woman, with a passion for healthy living and education. She recently completed her year as America's Miss District of Columbia 2012 and is an outspoken advocate for many causes, including health education and women's empowerment. She is the founder and director of Girls Health Ed., a health education program for elementary and high school girls in the DC area, and has held various global health, policy, programming and research positions. @AmericasMissDC
Bintou Soumaoro 24 [Mali] 
Bintou is the Founder of  Filles Unies pour l'Education which helps girls and women in Mali to get the best qualities of education created since 2004, we are changing girls life by education. Les Filles Unies works with School Girls Unite, and together, they, provide scholarships for 64 girls in Mali. Filles Unies also fights against child marriage that prevents girls to continuous school. Bintou is also the co-author of " Girls Gone Activist", a step-by-step guide on how young girls can change the world through education. Bintou is a One Young World Ambassador. @Loatty11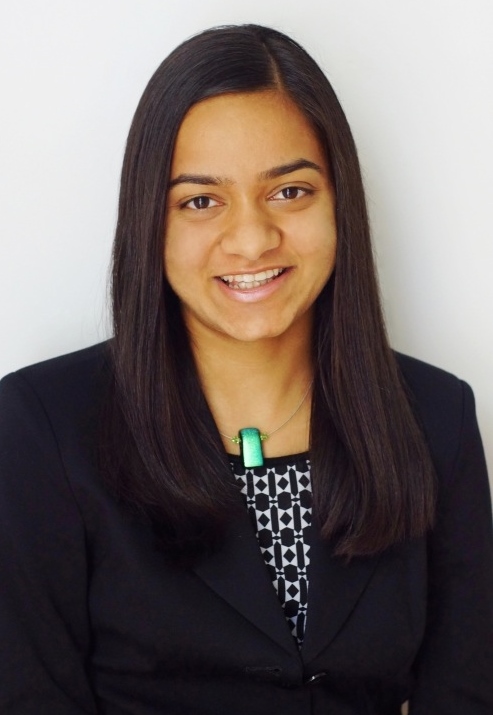 Maya Burhanpurkar 14  [Canada] 
Maya Burhanpurkar is a Canadian high school scientist. At the age of 14, she conducted novel research in the field of fundamental physics for which she represented Canada as a finalist at the Intel International Science and Engineering Fair and was selected of one of 90 finalists for the 2013 Google International Science Fair out of over 50,000 other entries.When she was 13, she received the Grand Platinum Award from Youth Science Canada at the Canada-Wide Science Fair for her work on the cardiac and gastrointestinal safety of two Alzheimer's drugs.At the age of 12, Maya developed an intelligent-antibiotic which selectively kills pathogenic bacteria such as E-coli but preserves the body's helpful intestinal microbiota bacteria for which she received the S.M. Blair Foundation award for innovation from at the Canada-Wide Science Fair. @Mburhanpurkar
Sandra  Jimenez Loza 18 [Mexico]
Sandra (Mexico) young Mexican filmmaker: Sandra Jiménez Loza (18) was born three months prematurely. The doctors said that she would not survive for more than 48 hours. She fought for her life in an intensive care unit for 15 days. Today, she travels all over the world fight for the rights and disabled youth. By 8 years old she was involved in journalism workshops and by 9 she was participating with UNICEF. Soon after Sandra joined meetings with UNICEF to raise awareness of the Convention on the Rights of the Child and has become an activist and spokesperson for Mexico and a number of forums on the situation of children, abuse and suffering.  @SandraJii
Olivia Wong 22  [United States] 
Olivia Wong is the Founder of Inspire a Child, an international non-profit initiative which harnesses the power and global love of soccer to fight poverty and transform education in developing and post-conflict communities. Between July and August 2012, Inspire a Child served over 250 children in the village of Arupokhari, Nepal. Olivia helped create an after school soccer league where she renovated and cataloged a library at the Sarswati Peace School, alongside providing a water purification tank to the village. There, she also supported dental hygiene and first-aid health and established a scholarship fund for girls. She now serves as the Director of Development at Youth and Leaders Living Actively (YALLA) where she works to motivate child survivors of war and refugee youth to rebuild their lives through soccer, education, and eco-therapy. @YALLASD
Heather Payne 25 [Canada]
Heather Payne is the founder of Ladies Learning Code,  a Canadian not-for-profit organization that runs popular  workshops for women (and men, and girls and boys) who want to learn computer programming and  other technical skills in a social and collaborative way. Ladies Learning Code now has chapters in ten cities across Canada, with more planned for early 2014. In 2012, she founded HackerYou, Canada's original programming bootcamp and to the day, the only one of dozens around North America that is run by women. Recently she spent a year working on a project for the  Mozilla Foundation: her job was to build a community of people and  organizations in Toronto who care about raising youth as creators – not  just consumers – of technology and the web. @HeatherPayne
Mary Mwende   [Dubai]
Mary Mwende is proof of what a girl once empowered can achieve. Mary grew up in the slums in Mombasa, Kenya. Her mother inspired her to study hard and Mary earned a place at a national secondary school for Kenya's most vulnerable but gifted girls. In 2006 Mary became a member of the Global Give Back Circle. Because of her gift for choral poetry and public speaking, Mary was chosen to represent the Global Give Back Circle and was on stage with President Clinton in the 2009 opening plenary session of CGI in New York. Mary left CGI with a full four-year scholarship to the American University of Dubai (AUD). It is Mary's turn to inspire. In November she spent ten days in Haiti facilitating a knowledge transfer for an organization that mentors at-risk youth. @Tmwende
Hayley McQuire 22  [Australia]
Hayley McQuire is a South Sea Islander/Aboriginal Australian. Hayley is currently pursuing a double degree in Management and Arts, majoring in Community Development and Teaching English as a Second Language. Hayley worked recently as the course delivery manager for the Australian Indigenous Leadership Centre, which specialized in delivering accredited training in Indigenous leadership. She is currently engaged as the Learning and Development officer for the Australian Indigenous Communications Association, her main role is to create a national learning and development strategy for the Indigenous media sector. Hayley is a strong advocate for the empowerment of Indigenous peoples. Hayley is a member of  the United Nations Education First Youth Advocacy Group and Youth Rep for UNCFE Australia.  @HayleyMcQuire
 What Can You Do?
-Support the thunderclap to support girls' education- all you need is a Twitter account and 2 minutes of your time: uni.cf/1dZxYe2
-Write an opinion piece and let us know about it – we will feature selected contributions throughout the day
-Use your social media channels to spread the word about #DayoftheGirl [see suggested social media content here: www.uni.cf/girl2013packex]
Jordan Howard is a Co-Founder of GenYnot. Jordan works with nonprofits and corporations to engage and activate youth to be champions of social causes. Yes, she is dope.